Innovate UK member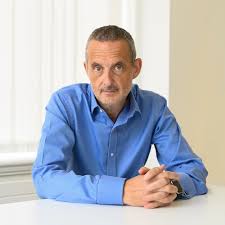 John Fingleton has deep expertise across business, regulation and government, which he utilises to help clients successfully address novel and complex regulatory issues. He founded Fingleton in 2013, which offers strategic advice on competition and regulatory issues to business leaders.
A graduate of Trinity College Dublin and Nuffield College, John taught economics at the London School of Economics and Trinity College Dublin advocating deregulation of markets to benefit consumers. He continues to be a strong advocate for the removal of government restrictions on competition and supply side reforms to improve UK innovation, productivity and economic growth.
John is a frequent speaker on competition, consumer protection and regulation as well as contributing to significant policy developments. He is a Trustee of the Centre for Economic Policy Research, and advises the Executive Risk Committee at Australian retailer Coles.
Prior to founding Fingleton, John was Chief Executive of the Office of Fair Trading, having previously run the Irish Competition Authority where he oversaw the implementation of the 2002 Competition Act. He has also chaired the International Competition Network and sat on the Competition Committee of the OECD.
Last updated: 2 March 2021