Innovate UK member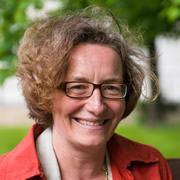 Juliet is founder and Chief Executive Officer of Good Energy – a 100% renewable energy company with a mission to power a greener, cleaner future together.
In 2013 Juliet was awarded an OBE for services to renewables and in June 2015 was appointed to the board of the Natural Environment Research Council. She has various appointments with academic organisations, including University of Wales, Imperial College, Bristol University and LSE, where she works on innovation and where possible influencing the next generation to think about the energy transition and our low carbon future.
Juliet has been awarded many accolades and sits on many panels and boards including:
Grantham Institute – Advisory Board Member 2017 – ongoing
Aurora Energy Research – Advisory Board member 2018 – ongoing
Corporate Advisory Group for the British Academy's Future of the Corporation programme 2016 – ongoing
Natural Environment Research Council (NERC) 2015 – ongoing
Industry Panel for HM Treasury Review on Patient Capital 2017
In 2012 Juliet was named as PLUS CEO of the year and in 2013 Juliet was awarded an OBE for services to renewables. In 2017 Juliet was awarded a Guiding Star award by Utility Week.
In addition to industry Juliet is passionate about supporting university education and was awarded an honorary degree from Bristol University in 2018 and was made a Fellow of Birkbeck College in 2018.
Last updated: 15 October 2021