Innovate UK member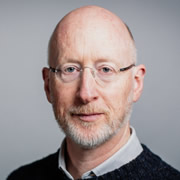 William Sargent, a business studies graduate from Trinity College Dublin, co-founded Framestore in 1986.
He has been part of Framestore's successful rise from an award winning commercials house to world renowned film VFX and animation company based in London, New York, Los Angeles, Montreal, Chicago, Beijing and Pune.
William also served as Permanent Secretary Regulatory Reform Cabinet Office, Board Director of HM Treasury; received a CBE in 2004 and was knighted by the Queen in 2008.
Last updated: 12 September 2020