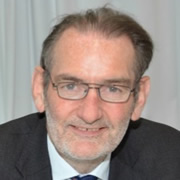 Ian Diamond is the National Statistician, a role he took up in August 2019.
He was previously Principal and Vice-Chancellor of the University of Aberdeen since April 2010, before which he held the position of Chief Executive Officer at the Economic and Social Research Council, as well as being Chair of the Research Council UK Executive Group.
Ian has experience of working with government and across the UK, most recently in his review of university finance in Wales, commissioned by the Welsh Assembly, and previously with his 2011 review of efficiency and effectiveness in higher education on behalf of Universities UK.
Ian studied economics and statistics, receiving his MSc from LSE, with his statistics PhD being obtained at the University of St Andrews.
Last updated: 26 October 2020