The Horizon Europe fund supports research into democracy, governance, cultural heritage, cultural and creative industries, and social and economic transformations. This programme is the largest transnational funding programme in the world with a budget of at least €95.5 billion.
Horizon Europe is open to participation to all kinds of organisations, be it universities, industry, charities, museums, civil society or government departments. The programme provides unprecedented opportunities for cultural and creative sectors and industries to help solve the challenges arising from the pandemic.
The UK is associating to Horizon Europe, meaning that UK organisations can continue to access European funding: they will have equivalent participation rights to organisations from EU Member States with some minor exceptions.
The UK is historically very successful in European funding, with UK organisations taking part in projects over 16,000 times (including 2,800 times by UK SMEs) in the previous programme, Horizon 2020. In social sciences and humanities specifically, €111.5 million of funding was awarded to the UK (11% of the total funding in this programme area), and there were 337 participations by organisations in the UK.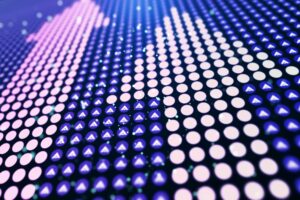 Opportunities for social scientists and humanities researchers
Funding for advancing scientific knowledge in the fields of social sciences and humanities falls under cluster 2: Culture, Creativity and Inclusive Society. This cluster funds collaborative, challenge-led research within the following research areas:
enhancing democratic governance and citizens participation
safeguarding and promoting cultural heritage
responding to and shaping multifaceted social, economic, technological and cultural transformations.
However, the expertise of social scientists and researchers from the humanities will be required in every part of the programme to effectively address a number of societal challenges and to increase the economic and societal impact of research.
The other research cluster themes with upcoming calls for proposals are:
How do I find out more?
Every two years the European Commission publishes 'work programmes', which detail each call topic. The 2021-2022 cluster 2 work programme will fund around 130 new projects.
At least €420 million of funding is available for cluster 2 proposals submitted in 2021 and 2022 with opportunities in a variety of research fields in the social sciences and humanities.
There will be further opportunities in the remaining years of the seven-year funding programme and also in other parts of Horizon Europe outside of the clusters (including some funding open to all research and innovation areas).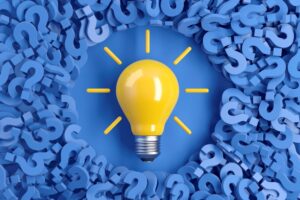 How to find support
A team of about 20 national contact points (NCPs) have been appointed by the UK government to help you to apply to Horizon Europe funding opportunities. We provide a free helpdesk service and can answer questions about any aspect of Horizon Europe funding, including:
navigating funding opportunities and choosing where to apply
finding partners (for most Horizon Europe Health projects you would apply as part of an international consortium of organisations from at least three different countries)
proposal preparation and the application process
admin and finance questions
If you are new to European funding, this introduction to Horizon Europe or this overview of cluster 2 may be useful.
Other Horizon Europe opportunities
There are a further three opportunities that may be of interest to researchers in the social sciences and humanities:
The European Institute of Innovation & Technology will launch a new Knowledge and Innovation Community focusing on the Cultural & Creative Sectors and Industries (CCSI). This EIT KIC aims to support these sectors and industries and create new opportunities for innovation, education, business creation and acceleration.
EU missions are commitments to solve some of the greatest challenges facing our world like fighting cancer, adapting to climate change, protecting our oceans, living in greener cities and ensuring soil health and food. Mission areas, with future funding opportunities, will include:

cancer
adaptation to climate change including societal transformation
healthy oceans, seas coastal and inland waters
climate-neutral and smart cities
soil health and food

The New European Bauhaus initiative connects the European Green Deal to our living spaces. It calls on all Europeans to imagine and build together a sustainable and inclusive future that is beautiful for our eyes, minds, and souls. Specific calls for proposals will support new European Bauhaus pilots from autumn 2021.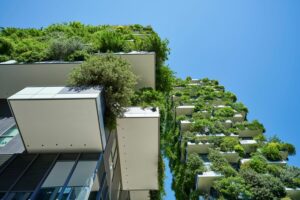 If you would like to access the funding opportunities, solve grand research challenges, collaborate with world-leading organisations, influence research policy and access cutting edge technologies, infrastructure and talent – don't hesitate to get in touch.
You can email CCISNCP@esrc.ukri.org or follow us on Twitter @HE_CCIS_UKNCP
What you can do next
To keep fully up-to-date on European social science, arts and humanities events, news and funding opportunities please sign up to the SSH mailing list by emailing a request to CCISNCP@esrc.ukri.org.
Contact Anni with any queries about Horizon Europe SSH funding
Read our introductory blog: The final countdown…to Horizon Europe
Read our blog about Cluster 1: Horizon Europe: €8.3 billion available for Health research and innovation
European Commission Q&A confirms that UK entities are already eligible to apply for Horizon Europe
Horizon Europe 2021-2022 Cluster 2 Work Programme
Partnering day for Horizon Europe Cluster 2 2021 Calls on 2 July 2021
UKRI webpages on Horizon Europe including help for UK applicants
Connect with Innovate UK on Linkedin
Follow Innovate UK on Facebook
You can go to the Innovate UK website
You can go to the Innovate EDGE website
For Innovate UK videos subscribe to our YouTube channel
Sign up for email notifications on funding, connections & support opportunities
You can go to the UKRI website