UKRI Board member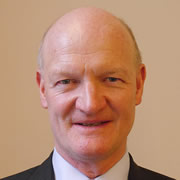 The Rt Hon Lord Willetts FRS is a member of the UK Research and Innovation (UKRI) Board.
Lord Willetts is President of the Resolution Foundation and former Minister for Universities and Science. He was MP for Havant from 1992 to 2015. Before becoming an MP, he worked in HM Treasury and the Number 10 Policy Unit and was Director of the Centre for Policy Studies.
Lord Willetts has taken on a number of research-linked commitments. He is Chair of the Foundation for Science and Technology, Chair of the Sanger Institute, Chancellor of the University of Leicester, and a Visiting Professor at King's College, London.
Lord Willetts is also involved in innovation through non-executive directorships of Surrey Satellite Technology and the Biotech Growth Trust.
He is a Fellow of the Academy of Social Sciences and an honorary fellow of the Royal Society, the Academy of Medical Sciences and the Royal Society of Chemistry.
He has written widely on economic and social policy. His book 'A University Education' was published in 2017. A second edition of his influential book on the Boomers and the young generation, 'The Pinch', is published in November.
Last updated: 25 August 2023