This committee is hosted by UKRI but does not fall under UKRI governance.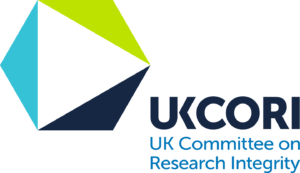 The UK Committee on Research Integrity (UK CORI) is a new addition to the sector with responsibility for promoting research integrity.
Following wide engagement across the research and innovation sector, UK CORI aims to:
promote research integrity across the UK and internationally
create opportunities for discussion, build consensus and develop co-ownership of integrity issues across the sector
build and communicate the evidence base around UK research integrity
identify how systemic pressures affect research integrity, and harness opportunities for change and improvement
work collaboratively with existing bodies and levers to enhance research integrity in the UK.
Collaboration is at the heart of UK CORI, as such, we will seek opportunities throughout the year to gather views from across the research sector.
We work with key bodies, including:
UK Research Integrity Office (UKRIO)
The Concordat to Support Research Integrity signatories group
UK Reproducibility Network (UKRN)
Committee on Publication Ethics (COPE).
Governance
UK CORI is a free-standing committee, hosted for three years by UKRI on behalf of the sector.
Read UK CORI's draft terms of reference.
Committee members
UK CORI is led by co-chairs, Professor Andrew George MBE and Professor Rachael Gooberman-Hill, who have been appointed for a three-year term.
In May 2022, the chairs appointed eight members who bring a wealth of complementary expertise and experience from a breadth of disciplines and sectors including publishing, government, research at various career stages and research integrity policy. ​​​​​​​
Professor Rachael Gooberman-Hill (co-chair), Director of the Elizabeth Blackwell Institute for Health Research and Professor of Health and Anthropology at the University of Bristol
Professor Andrew George MBE (co-chair), Non-executive Director of Health Education England and Health Research Authority
Professor Nandini Das, Professor of Early Modern Literature and Culture at the University of Oxford
Professor Maria Delgado, Professor and Vice Principal (Research and Knowledge Exchange) at Royal Central School of Speech and Drama
Louise Dunlop, Head of Research Governance, Ethics and Integrity at Queen's University Belfast
Dr Suzanne Farley, Editorial Director at the Public Library of Science
Professor Ian Gilmore, Head of Science at the National Physical Laboratory
Dr Ralitsa Madsen, Sir Henry Wellcome Postdoctoral Fellow at UCL Cancer Institute
Dame Jil Matheson, Honorary Secretary of the Academy of Social Sciences and fellow of the Royal Statistical Society
Professor Miles Padgett FRS FRSE, Royal Society Research Professor and Kelvin Chair of Natural Philosophy in the School of Physics and Astronomy at the University of Glasgow
Contact information
Email: secretariat@ukcori.org
Meetings
20 May 2022 – meeting minutes to follow.
Further reading
Last updated: 27 June 2022