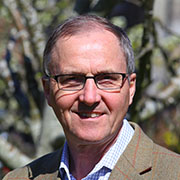 Sir Ian Boyd is a marine and polar scientist who was Chief Scientific Adviser at the Department for Environment, Food and Rural Affairs from 2012 to 2019. He is currently a professor at the University of St Andrews.
He previously served as the first Director of the Scottish Oceans Institute and as Director of the Sea Mammal Research Unit. He was also responsible for creating the Marine Alliance for Science and Technology for Scotland.
Sir Ian spent 14 years leading a research programme in Antarctica and is a recipient of the Bruce Medal for Polar Science and the Polar Medal.  He is:
Chair of the UK Research Integrity Office
a Board member of UK Research and Innovation
a Trustee of the National Oceanography Centre
a Trustee of the Campaign for Science and Engineering
Co-chair with the First Minister of Scotland of Scotland's Environment Council.
His business experience comes from establishing and running a consultancy company and also as a non-executive director of Fera Science Limited. He participated in the COVID-19 Science Advisory Group for Emergencies (SAGE).
He originally graduated from the University of Aberdeen with a degree in Zoology and gained his PhD at Cambridge University and he has honorary doctorates from several universities.
He was knighted in 2019 for services to Science and Economics in government. He is President-elect of the Royal Society of Biology and is also a Fellow of the Royal Society of Edinburgh and a Fellow of the Royal Society.
Last updated: 15 October 2021