The main structure of the UK's National Satellite Test Facility (NSTF) has been completed, taking this project one step closer to helping spacecraft get ready for launch.
More than 900 tonnes of steel framework has been installed and 3000 cubic metres of concrete poured to complete the main structure of the building, which is based at the Science and Technology Facilities Council's (STFC) RAL Space. The building will house an array of specialised equipment to put spacecraft through their paces before launch and will be first of its kind in the UK.
Science Minister Amanda Solloway said:
It is brilliant to see how the government-backed NSTF is coming together.

By providing our flourishing space sector with the capacity to prepare larger, more advanced spacecraft for launch, this cutting edge facility will help ensure the UK remains a world leader in space technologies for decades to come.
Testing large satellites
Construction partners Mace have now installed the first piece of apparatus for the vibration facility, which will test satellites to ensure that they can withstand the bumpy ride into space, and are working on the electromagnetic compatibility (EMC) chamber – which will offer an area free from electromagnetic background noise, where spacecraft electronics can be checked and tested.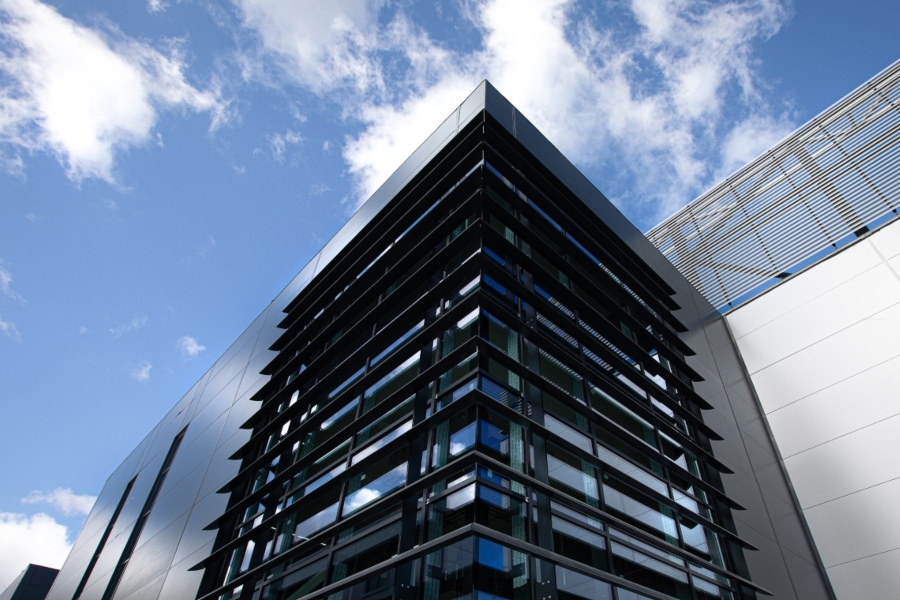 Professor Chris Mutlow, Director of RAL Space, said:
I'm delighted that we've passed this milestone. We are well on our way to opening our doors to the space sector.

Large satellites require at least six months of testing before they're launched and this becomes longer and more expensive if all the test equipment is in different places. It's fantastic to see the test equipment shaping up under one roof.

The space sector in the UK is thriving and we're looking forward to offering this one-stop-shop to support the development of larger and more advanced spacecraft in the UK.
Rob Bridges, Project Director for Mace, said:
It is an honour to be leading the international multi-disciplinary team delivering the NSTF.

From the first design workshop, my team have been challenged to bring together a blend of technologies and innovations to design and deliver a future-proofed, flexible building that will not only house specialist testing equipment but is required to be integral to the testing providing a stable environment, whilst using the structure as a dynamic part of the testing process.
The NSTF, being delivered by Mace and procured under the Southern Construction Framework, has been funded by the UKRI as part of the Industrial Strategy Challenge Fund. Find out more about the construction on the RAL Space website.
Top image: The new NSTF building under construction. (Credit: STFC RAL Space.)