UK Research and Innovation (UKRI) has announced the tenures of four Executive Chairs are to be extended.
UKRI today announced that four of its senior leaders are to continue in their roles with the organisation to steer their councils over the next one to four years.
Professors Welham, Gladden and Thomson are to remain in post at the:
Biotechnology and Biological Sciences Research Council (BBSRC)
Engineering and Physical Sciences Research Council (EPSRC)
Science and Technology Facilities Council (STFC).
David Sweeney will remain with Research England.
World-leading talent
The extensions were confirmed by the Secretary of State for Business Energy and Industrial Strategy, The Rt Hon Kwasi Kwarteng MP, he said:
I am pleased to confirm the extended tenure of Professors Welham, Gladden and Thomson, and David Sweeney, as Executive Chairs for these important UKRI councils, and thank them for all the brilliant work they have already done for the research community.

This is a critical time for science and innovation, and I am proud of the world-leading talent we have working at the forefront of research in the UK as we continue to secure our position as a science superpower.
Making the most of opportunities
Welcoming the appointments UKRI's Chief Executive, Professor Dame Ottoline Leyser said:
I want to thank our Executive Chairs, David, Melanie, Lynn and Mark for agreeing to continue to guide our councils at this crucial time for the research and innovation community and the country.

I look forward to working with them as we recover from the pandemic and make the most of the opportunities ahead.
David Sweeney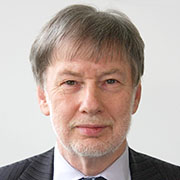 David Sweeney is retiring but will be extending his stay as Executive Chair at Research England until August of this year.
David Sweeney said:
It has been my absolute pleasure to chair Research England and guide the council through the transition from the Higher Education Funding Council for England (HEFCE) to UKRI.

It has been an honour to work with dedicated and talented colleagues for fourteen years in the development and implementation of the first Research Excellence Framework, guiding research policy and funding, supporting knowledge exchange and university or business relations, and pursuing open access to scholarly publications.

Continuing to build on this in Research England and working with UKRI colleagues on Strength in Places has demonstrated the benefits from creating UKRI. I am very pleased to stay on at Research England while the appointment process for my successor proceeds.

Although I will be moving on, my colleagues will continue their amazing work and will work closely with the new Executive Chair.
Melanie Welham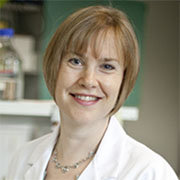 Professor Melanie Welham will extend her tenure as Executive Chair of BBSRC until March 2023.
Professor Welham said:
These are exciting times to be leading BBSRC. Since I was appointed in 2018, we have become part of the wider UKRI family and then faced the challenge of a global pandemic, in which bioscience has had a vital role to play.

Along with the dedicated and talented team at BBSRC, I look forward to using my extended tenure as Executive Chair to advance our shared vision, to push back the frontiers of biology and drive towards a healthy, prosperous and sustainable future.

I also look forward to working closely with our community, and the broader research and innovation system, in my role as Executive Champion for People, Culture and Talent.
Lynn Gladden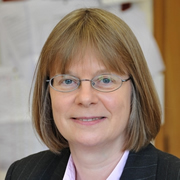 Professor Dame Lynn Gladden is re-appointed as Executive Chair at EPSRC until September 2026.
Professor Gladden said:
The research, innovation and skills training that EPSRC supports plays an essential role in advancing knowledge and delivering a sustainable, resilient and prosperous UK.

I look forward to continue working with partners across the UK research and innovation system and industry, and through international partnerships, to make the UK recognised as the place where the most creative researchers can deliver world-leading engineering and physical sciences research.
Mark Thomson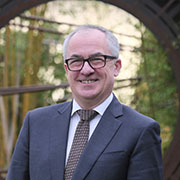 Professor Mark Thomson is re-appointed as Executive Chair at STFC until March 2024.
Professor Thomson said:
In a rapidly changing and challenging global research landscape, STFC, with its partners and community, has steadfastly delivered cutting-edge innovation and pioneering research.

It is an honour to continue my tenure with STFC as we drive forward advances in technology and understanding.

STFC, on behalf of the UK, will continue to deliver solutions to society's big challenges, from environmental sustainability to healthcare, and answer some of the most difficult questions in science, including what the universe is made of.
Top image: Credit: scyther5, Getty Images