UKRI Chair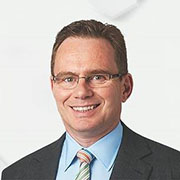 Sir Andrew Mackenzie is Chair of UK Research and Innovation (UKRI).
Andrew has BSc Hons in geology (St Andrews) and a PhD in organic chemistry (Bristol). He did postdoctoral research at the British Geological Survey, the Institut Français du Pétrole, and a Nuclear Research Centre in Germany.
His work led to successful new ways to explore for oil and gas for which he was awarded the Aberconway Medal of the Geological Society for major commercial impacts in geology.
He joined BP in 1983 and worked in many roles worldwide, including research in petrochemicals and plastics as well as oil exploration and development. He was BP's Chief Technology Officer from 1997 to 2001. After a short spell at Rio Tinto running Industrial Minerals and Diamonds, he joined BHP in 2008 and became CEO in 2013, where he restructured the company to become the most valued company in the Financial Times Stock Exchange.
In 2020 he left BHP and became Chair of Shell. He was a non-executive director of Centrica (British Gas) from 2005 to 2012. He chaired the Board of Trustees of the Demos think tank in the early 2000s.
He is a Fellow of the Royal Society and was knighted in 2020 for services to science, technology, industry and UK-Australia relations. Throughout his career Andrew has championed the importance of the energy and materials sectors to decarbonise and gender balance at all levels of society.
Last updated: 25 August 2023