Innovate UK Council member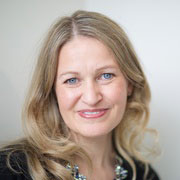 Isabel Fox is a member of the Innovate UK Council.
Isabel is one of just a handful of female General Partners in the UK, who has managed an early stage deep-tech fund since 2015. With a portfolio of ground-breaking founders who are daring to disrupt the status quo and improve the world we live in across human health (healthcare, life sciences, agriculture, food and wellness).
At Outsized Ventures, Isabel has the opportunity to indulge her passion for innovation, investing in visionary founders with breakthrough technologies and science that matters. The portfolio includes: Mahana, Temporall, Living Optics, Phenomic, Magdrive, CystoSeek, Treos Therapeutic, Hoxton Farms, Molecule One, Fathom and Biomage – with top tier investors including Founders Fund, LUX Capital, Jazz Ventures, OSI, iNovia, CTI Life Sciences and AV8 Ventures.
Before venture capital, Isabel founded two corporate PR firms focused on the venture ecosystem (two exits), co-founded two software start-ups (one exit), worked at White Cloud Capital, Luminous Ventures and been an active angel investor in the UK and US.
Last updated: 1 September 2023