The challenge's aim is to transform the foundation industries into a sustainable, competitive sector that remains part of our industrial landscape.
Doing this will take more than just funding research and innovation. Read our latest blogs on this process of transformation.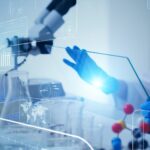 Bringing it all together: the foundation industries challenge
Collaboration is a central premise of UKRI's funding challenges. Read about our work to help create connections within the UK's foundation industries.
COP26 and beyond
Following the United Nations Climate Change Conference (COP26) in Glasgow, we reflect on its outcomes and what they mean for the fight against climate change.
Read more about ISCF activities on Innovate UK's ISCF blog