Innovate UK member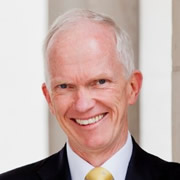 As CEO of BGF, Stephen Welton is responsible for the management and strategic direction of the company. Since its launch in 2011 and under Stephen's leadership, BGF has grown to become the most active investor for companies and entrepreneurs in the UK & Ireland, covering every growth-stage, sector and region.
Prior to BGF, Stephen was one of the founding partners of global private equity firm CCMP (formerly JP Morgan Partners), and Managing Director of Barclays Private Equity and Henderson Ventures, which he co-founded. In 2013 he was appointed as an Advisor to the Government regarding the establishment of the British Business Bank and in 2017 was invited to join the Industry Panel for the Government's Patient Capital Review.
He has served as an independent director on a broad range of companies both in the UK and internationally during the past 25 years.
Last updated: 12 September 2020