AHRC Executive Chair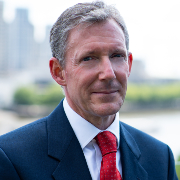 Professor Christopher Smith is the Executive Chair of the Arts and Humanities Research Council (AHRC).
Christopher was previously Professor of Ancient History at the University of St Andrews where he was also Dean of Arts (2002 to 2006), Provost of St Leonard's College and Dean of Graduate Studies (2006 to 2009), and Proctor and Vice-Principal (2007 to 2009), before being seconded as Director of the British School at Rome, the UK's leading humanities and creative arts research institute overseas, from 2009 to 2017.
From 2017 to 2020 he has held a Leverhulme Trust Major Research Fellowship on 'The Roman kings: a study in power' and held visiting positions in Erfurt, Princeton, Otago, Pavia, Milan, Siena, Aarhus and Paris Panthéon-Sorbonne.
Professor Smith's research explores constitutionalism and state formation, with particular emphasis on the development of Rome as a political and social community and how this was represented in ancient historical writing and subsequent political thought.
He is the author or editor of over 20 books and in 2017 was awarded the prestigious Premio 'Cultori di Roma'. He is a Fellow of the Society of Antiquaries Scotland, the Royal Historical Society, the Society of Antiquaries of London, the Royal Society of Arts and a Member of the Academia Europaea.
Last updated: 4 September 2023