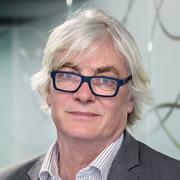 Professor Sir Duncan Wingham was appointed as Executive Chair for the Natural Environment Research Council (NERC) in August 2017.
Professor Sir Wingham received a BSc from the University of Leeds in 1979, and a PhD from the University of Bath in 1984, both in physics. He joined University College London in 1986, where he held lecturing posts at the Mullard Space Science Laboratory and the Department of Electronic and Electrical Engineering.
He was appointed as a Chair in the Department of Space and Climate Physics in 1996, and was Head of the Department of Earth Sciences at UCL from 2005 to 2010.
He was founder and Director of the NERC Centre for Polar Observation and Modelling (CPOM) from 2000 to 2005, which among other things discovered the widespread mass loss from the West Antarctic Ice Sheet and its origin in accelerated ocean melting. He was instigator and Project Scientist of the Esa CryoSat-1 and CryoSat-2 satellite missions.
He was first appointed as NERC Chief Executive in 2012.
Last updated: 31 March 2022